Click on any album cover to listen 
SEARCHING FOR DEVICE - EP - 2021 (Park the Van)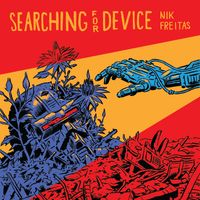 CAVALO MORTO - 2020 (Park the Van)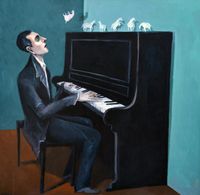 DAY & DARK - 2018 (Poppy Peak)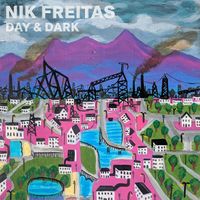 NEW TO HERE - 2015 (Poppy Peak)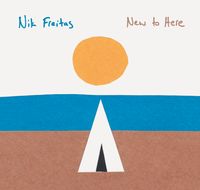 THE ASTERISK - 2013 (Poppy Peak)


SATURDAY NIGHT UNDERWATER - 2011 (Little Record Co. U.S./Affairs of the Heart - Europe)

  






"brilliantly crafted" – American Songwriter

"a collection of sweet pop songs." – Groovemine.com

"These are beautifully recorded tunes that leave nothing to chance" – Oklahoma Gazette



SUN DOWN - 2008 (Team Love - US/ Affairs of the Heart - Europe)





Review by Jo-Ann Greene of All Music Guide

For his fourth album, Sun Down, Nik Freitas creates an incredibly intimate atmosphere, a gentle setting for his musing, mostly introspective songs. The consummate singer/songwriter, Freitas can deftly conjure up a wealth of nuanced and carefully shaded moods, agilely incorporating a diverse range of influences and styles into his soft sound. "Sophie," the most upbeat number on the set, romps with R&B tossing bright brass into the mix. The downbeat "Oh My God" gently rocks on R&B of a very different flavor, edging simultaneously towards the blues and space rock, while "All the Way Down" swings towards jazz. If Ray Davies and Randy Newman co-wrote a song, it would probably sound a lot like this. Americana infuses "It Ain't Like That," the '60s seep into "See Me There," while world music swells up on "Comes to Me." The arrangements are just as diverse, "What You Become," for instance is built around a haunting piano line, while the lilting "Love Around" is more intricate, with piano, guitar, synth and drums delightfully intertwining. Freitas' lyrics are just as complex, the set's themes variously optimistic or fatalistic by turn. Ending with the lullaby strains of "Shhhh," Sun Down is deliberately understated, but gloriously so. A gorgeous album.
VOICING THE HAMMERS - 2006 (Self Released)





I Started burning copies of Voicing the Hammers and handing them out in May of 2006. Its never had a proper release, but....it exists. It is a long song cycle, 15 tracks total. About 75% of the Album i recorded on an 8 track tape cassette. It will hopefully have a proper re-release sometime in the near future, but for now, it lives in MP3 form on iTunes.
HEAVY MELLOW - 2003 (Future Farmer)







"On his second album, Nik Freitas builds off the singer/songwriter approach that fueled his well recieved 2002 debut 'Here's Laughing at You'. At it's core 'Heavy Mellow is an easily Likable, thoughfully crafted disc of late-era Beatles inspired pop........ a vital album from start to finish."
three stars -Rolling Stone
HERE'S LAUGHING AT YOU - 2002 (Future Farmer)







Like a less sentimental, updated Emitt Rhodes,Nik Freitas,, offers up a grab bag of pop delights on his first solo album, to which the modifiers D.I.Y., indie, and Beatlesque all suitably apply. a solid debut. - All Music Guide